Academic Enrichment Outside School Hours
Includes providing tutorial services to help students, particularly students who attend low-performing schools, to meet State and local student academic achievement standards in core academic subjects such as reading and mathematics.
Youth Development
Encompasses youth development, drug and violence prevention, counseling, art, music, recreation, technology education, and character education, designed to reinforce and complement the students' regular academic programming.
Family Literacy & Advocacy
Offer families of students served by community learning centers opportunities for literacy and related educational development.
Here are all the details for registering for New York's Statewide 21st CCLC Spring 2018 Conference:
1. Call for Presentations: Would you like to present a 90 minute workshop to your colleagues? Click here to submit your idea by April 20, 2018.
2. Hotel reservations can be made by clicking this link or by calling The Desmond Hotel at (518) 869-8100.
The Booking Name is 21st CCLC Statewide Conference. The group code for the May conference is 12S3U2. The Hotel Rate is $115 (This is the government rate and purchase orders will be accepted in advance). Hotel reservations must be made by May 16, 2018.
3. Register yourself and your colleagues by clicking below: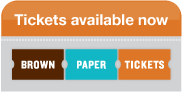 If you will not be participating in the working lunches, please fill out this Google Form.
If you are an organization that offers relevant services to afterschool programs or have opportunities that would serve these programs, consider applying to staff a table at our expo! Please fill out this form.